Well, it ain't no peashooter!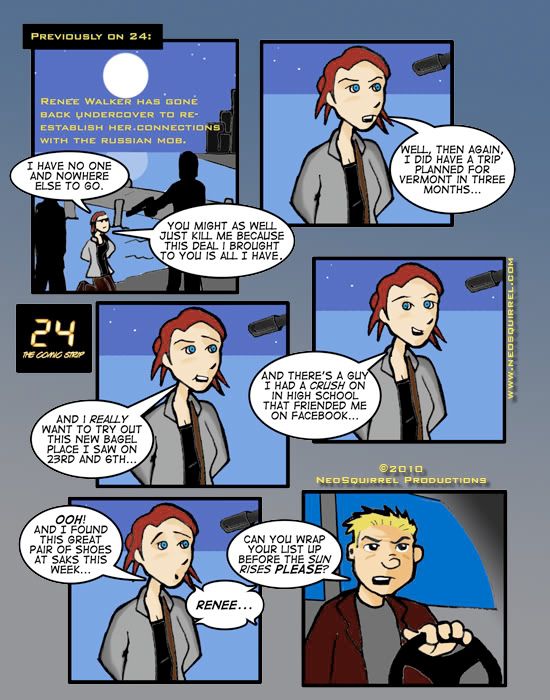 *SPOILER ALERT!*

So! How about that Renee and her death wish last week? Again, total Full Bauer on that call.
And I have a working theory--this may very well be the character that could take over the 24'verse if in fact they give Jack his out--alive, preferably.

Short and sweet, not much else really other than Jack was barely in this past ep. That'll pick up this week when he puts on those sweet sweet glasses.

...Seriously, from just seeing them in the trailer, who picked those things?! Henry Kissinger?

See you next week!