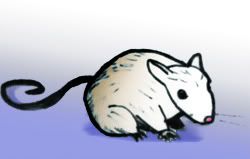 Oh, it won't bite. Go ahead, click it.
No new icon this week I'm afraid because, well, I'm working on a new
Planet X
for this week!
Yeah, them Oscars last night got me pretty steamed. But more on that in the coming days--Wednesday to be specific.
(Update, 10pm PST)
So, about 5pm to 6pm...
SPOILER ALERT!
Good golly. That was the fastest terrorist Jack's ever caught. I think he might actually have time to hit the bathroom and actually eat to boot. Kinda nice to see him appreciating what he's done for the day. And then Tony has to go and ruin it all. DAMNIT!
A moment of silence for Marika Donoso, Dubaku's (ex-)girlfriend for taking matters into her own hands and ending the first half of terror singlehandedly. I was dreading the conversation someone was going to have to have with Rosa.
So, next week-- the most secure residence in the world has fallen to terrorists.
Someone get Madam President to the Panic Room!
More to come Wednesday with Planet X!