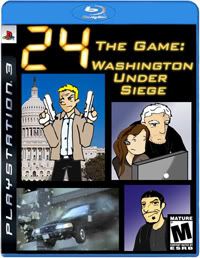 click the case to find the explosive new gameplay!
In fairness, I want to actually say that I think this season so far would make for an
excellent
sequel to
24: The Game
, which I proudly own.
Think about it-- the first level could actually be the tail end of
Redemption
, followed up by a Q&A session in front of a Senate subcommittee where you have to get them riled up enough to go into a recess where Agent Walker pulls you out.
Spoiler alert!
Okay, maybe that last part's a bit silly-- but honestly, avoiding sniper fire, tailing a suspect, assaulting Tony's boat, a fight with him, interrogation, breaking out of FBI HQ, getting away, protecting Tony from a sniper's nest, maybe have Henry Taylor have to struggle to survive, breaking in and assaulting Dubaku's HQ, chasing down a rogue secret service agent and another fight with him?
And we're only 1/3 done so far. Honestly, this would make for one hell of a game and could easily 1-up the previous incarnation. The story in the original was kind of all over the place, but definitely a heck of a lot of fun to play, and not just as Jack-- not to mention as I said yesterday the original was canon in the plot. It's even technically the first appearance of both Chase and Chloe. If you have the means, I highly recommend picking a copy up-- it is so choice.
Anyways, last night's ep was almost too painful to watch-- not because of writing, but because of the shocking antics. Renee threatens a mother and child, Jack guts a guy, and Henry Taylor's day is turning out way worse than Jack or Tony's thus far-- drugged, watched a woman murdered in front of him, fell off a balcony, thrown in a trunk, gagged, nearly lost a finger and shot in the chest. All within what, 4, 5 hours?
That's why Henry gets the "Bad Day Award" for this week.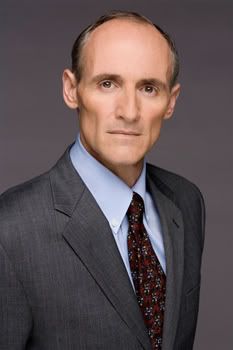 Hang in there you poor fella!